A new store joins the brand Abrasador Madrid. Restaurant The Granddaddy of Pozuelo de Alarcón. After more than six months as a client, Scorching consuming the meat, and learning system ember ecological apply, They have decided to join restaurants Burning.
The history of this great family comes from world of bakery, because they are regent who for years "The Tahona of Abuelita", known business in the town baker Madrid. His business career, know-how and business vision shared with the group, They were decisive when happen to be a restaurant associated with the brand.
Before opening day, its staff and management passed the necessary training, by our chef Carlos Torres associate in everything related to the preparation of grilled meats and presentation of menu items. In aspects of brand, training was carried out by our founding partner Julio Ramirez Camino.
After two intense days of training, It was time to present this to the public grill restaurant. In this opening ceremony he cites a large audience, to know all the news of your letter and to taste the best grilled meats offered by this new restaurant in Pozuelo de Alarcón.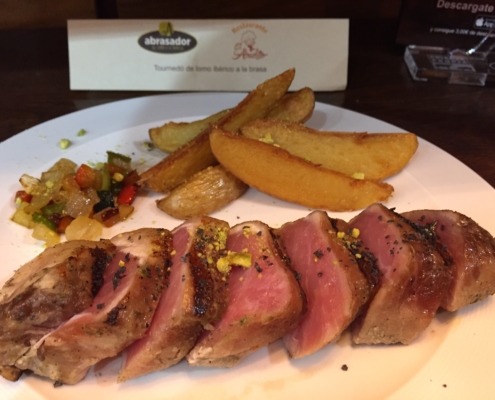 But they did not miss the opening of the founding partners of Grupo Abrasador, Ramirez brothers Camino, July, Hope and Maricarmen.
https://abrasador.com/wp-content/uploads/2019/07/Fachada-restaurante-Abrasador-El-Abuelito.jpg
720
960
Burning
https://abrasador.com/wp-content/uploads/2017/12/logoENFOLD_V2-300x100.jpg
Burning
2019-07-30 15:43:54
2019-07-31 11:15:56
Scorching a new restaurant in Madrid